Various traditions, technics, shells ...
Helena from Slovakia, uses various technics : drilling, bonding, colored wax ...
In addition on various egg shells: hen, duck, goose and even turkey!
New! Egg shell ready to be decorated
Helena proposes drilled shells but not colored : good occasion to work on a very elegant shell!
Carved egg shells following "Richelieu" pattern : Helena from Slovakia
Additionnal difficulty : Holes made are not always circular.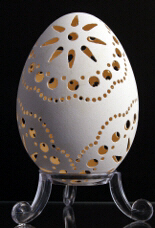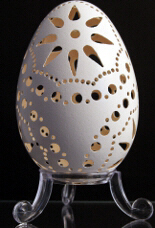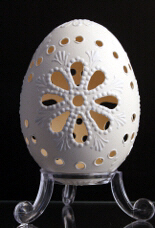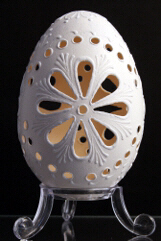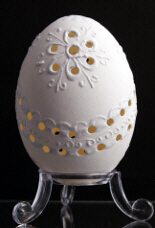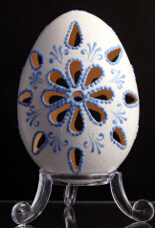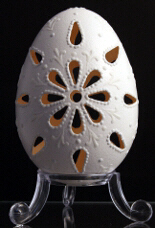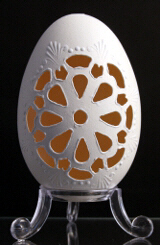 Find all her shells here