Blown egg shells, sanitized : rare eggs for collections, or diversified sizes and qualities for decoration, for ostrich eggs, goose eggs and hen eggs.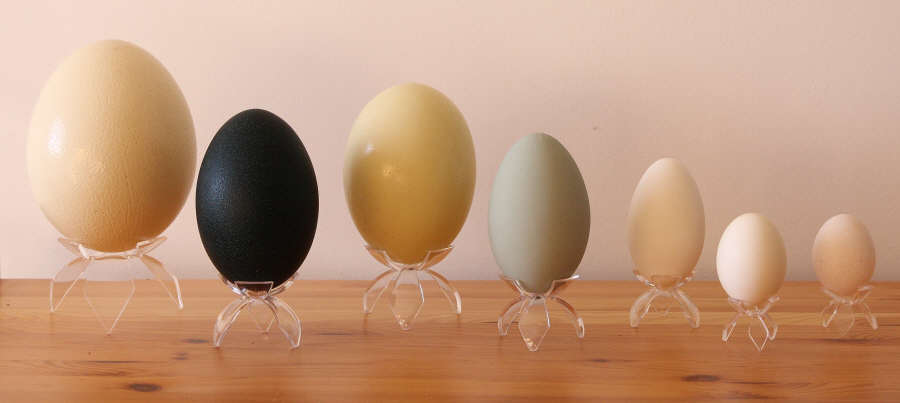 Here are some of our eggshell : Ostrich / Emu / Nandu / Swan / Goose / Duck / Chicken From parakeet egg to ostrich egg!
click on pictures below for quick access


For large quantities, specific requests, do not hesitate, contact us!
Beware, holes diameter can vary, let us know if you want a specific diameter...
Interested by decorated egg shells? Looking for new works?
Then subscribe to our newsletter! each month, new artists, new technics...