African tradition : a bead made from an ostrich eggshell
I was preparing a special page about jewellery made of eggshells when I discovered this astonishing traditional way of Bushmen. They are using ostrich eggshell to create beads.
Jewellery technic with bead made of ostrich eggshell (Botswana)
Les Bushmen (Botswana, Namibie, Afrique du Sud) vivent dans des conditions difficiles; et pourtant, comme on le retrouve dans de nombreuses traditions, ils ont appris à utiliser leur environnement pour faire des bijoux.
Ils ont dû être attirés par la couleur naturellement blanche de la coquille d'oeuf d'autruche, oeuf qu'ils ont coutume de manger de façon étonnante.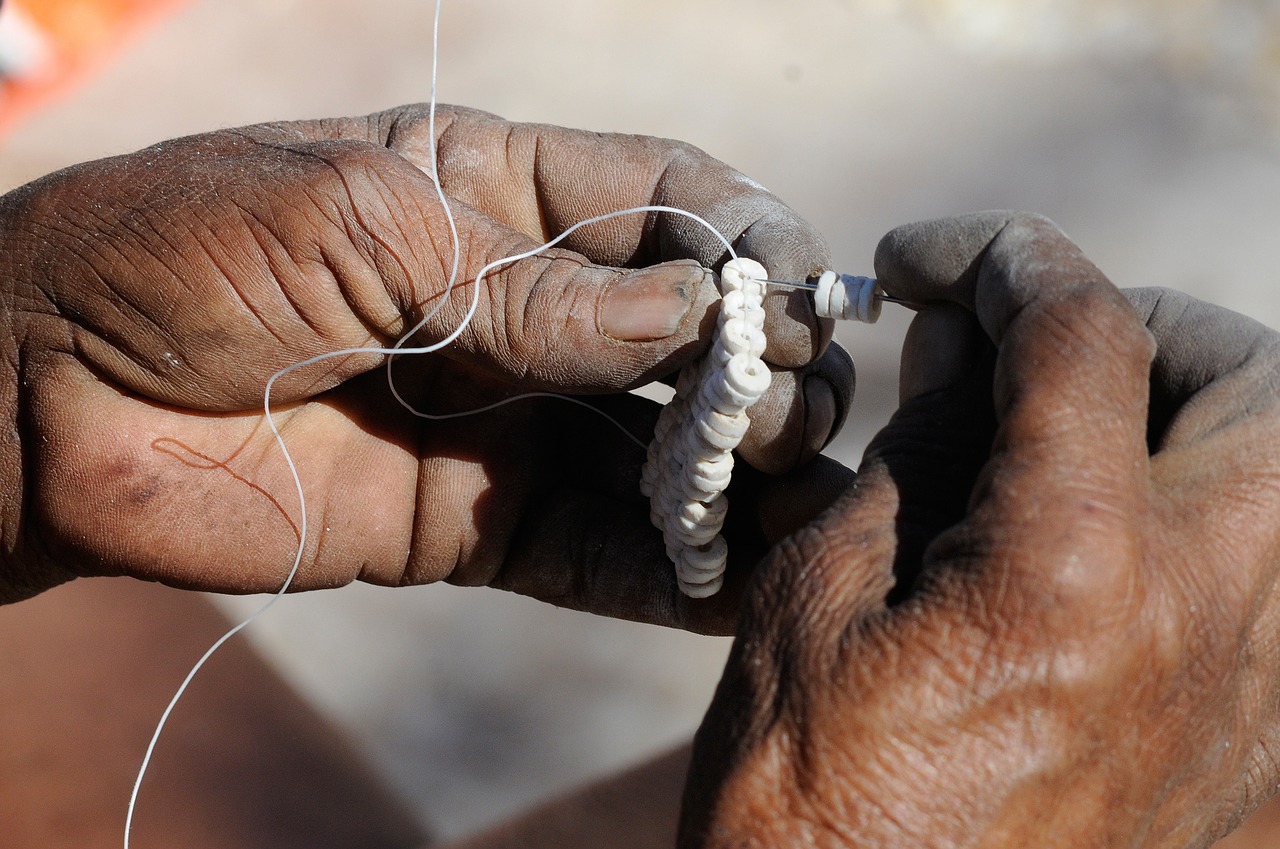 Creating a jewellery with beads made of eggshell


* * * * *
The different steps to make a bead from an eggshell
How to... create a bead from an eggshell?
La méthode est simple, mais demande du savoir faire et beaucoup, beaucoup, beaucoup de temps...
Tout d'abord, il faut casser la coquille en petits morceaux.
Puis, il faut arriver à percer un trou dans chaque morceau; là, il y a du savoir faire, surtout avec la méthode des Bushmen! c'est à dire avec un bâton!
Et enfin, l'étape la plus longue : le polissage... pour gagner du temps, ils ne polissent pas chaque perle séparément, mais enfilent de longs colliers de morceaux bruts puis polissent la chaine patiemment en la frottant avec une pierre dure.
La photo ci-dessous vous montre plus de détails.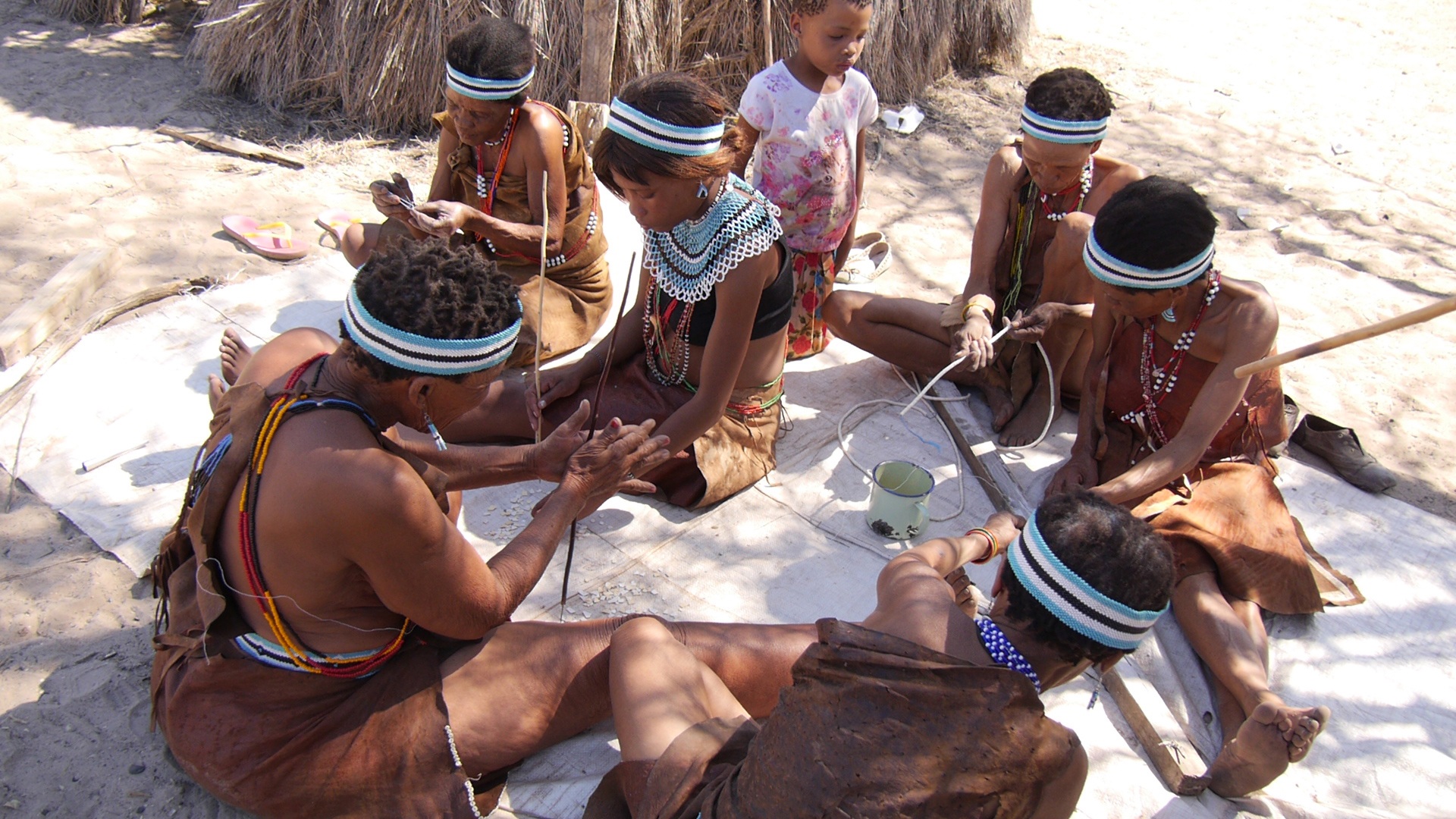 On the picture, you can see the different steps to make a bead from an eggshell


Pour une fois, ce ne sont pas nos photos qui ont été utilisées, mais celle d'un photographe allemand, H. Bieser. Si vous aimez ses photos, voici plus d'images de son voyage au Botswana :
* * * * *
Peu de vidéos sont disponibles pour montrer cette technique... Voici ce que j'ai trouvé sur Youtube :

* * * * *
Ostrich eggshell : where to find broken pieces?
Tempted to create your own jewellery with eggshells?
On our site, you can find full eggs (blown -out and sanitized) or broken eggshells
* * * * *
Ostrich egg : different examples of technics used

Painting
Joël, France

Carving
Christel, France

Carving
Joël, France
* * * * *
Tutorials, and supplies to decorate eggs:
| | | |
| --- | --- | --- |
| We have gathered different Tutorials here. | Ostrich eggshell here. | Supplies here. |
********************************************************
L'art de décorer les oeufs vous intéresse? vous recherchez les nouveautés?
Alors inscrivez-vous à notre lettre d'information! chaque mois, de nouveaux artistes, de nouvelles techniques...